Investigators believe that the lack of flying currency during the sharp decline in air transport operations caused by the pandemic contributed to a Trans Maldivian Airways float plane crash in Male in October last year.
The Viking Air DHC-6-300 sustained substantial damage to both wings and its left propeller after rapidly tipping to the right during a water landing at Male's Velana Airport, striking the tip of the right wing on the sea surface.
After the aircraft deviated to the right, its left wing fell into the water before the aircraft straightened up facing the direction from which it had landed.
Two of the three crew members were slightly injured, but the four passengers were not injured.
The Maldives Accident Investigation Coordination Committee found that the captain, who was flying, had logged over 12,000 hours of total time, including over 3,300 hours on DHC-6 seaplanes.
But he switched from floatplanes to piloting Dash 8s on land for nearly a decade before resuming his duties as a DHC-6 seaplane pilot in January 2020.
The investigation indicates that it took 60 hours to be released to the line flight, more than the operator's standard of 25 hours.
Soon after, the government of Maldives began to impose restrictions on inbound tourism in response to the pandemic.
"After the release of the flight line, like many [other pilots], the [captain] has not had the opportunity to undertake flights mainly due to the lack of air transport activities resulting from the lockdown imposed in the country, "said the investigation.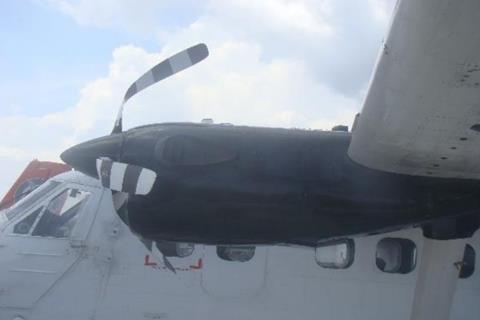 The captain had an "extended period of inactivity" due to the airline crisis, he adds, logging only 37.5 flight hours in the 90 days leading up to the accident on October 5, 2020 The first officer, who had over 2500h on type, had a 90-day figure of 26h.
Investigators point out that pilots switching from wheeled planes to seaplanes often have difficulty mastering the motor skills necessary to maintain the correct attitude for landings. The aircraft (8Q-TMF) was also subjected to various crosswinds and light rain during the approach.
Source link